I-29 Moo University Winter Workshops to focus on milk quality trends, strategies
COURTESY OF SOUTH DAKOTA STATE UNIVERSITY EXTENSION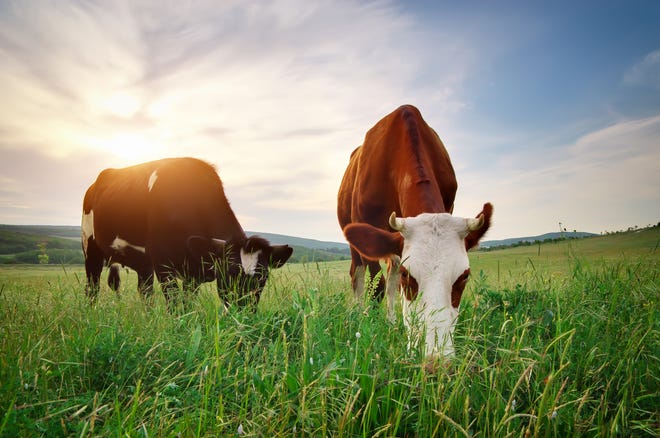 Brookings, S.D. — SDSU Extension encourages dairy producers to register for one of the upcoming I-29 Moo University Winter Workshops on Jan. 11 and 12.
This year's workshops will focus on trends and strategies being used in milk quality. The workshops will take place in Brookings, South Dakota and Rock Rapids, Iowa.
"The workshop has a great lineup of experts that will focus on topics to help dairy producers improve and manage milk quality," said Heidi Carroll, SDSU Extension livestock stewardship field specialist.
The Jan. 11 meeting will be held at the SDSU Cow-Calf Education and Research Facility, 2901 Western Ave., Brookings, while the Jan. 12 event will take place at the Forster Community Center, 404 First Ave., Rock Rapids.
The workshop agenda will be the same at both locations. Each workshop will begin at 9:30 a.m. CST, with registration and refreshments.
The workshop schedule, topics and speakers are as follows:
10 a.m. – Trends in Mastitis Organisms and Strategies for Control, Erin Royster, University of Minnesota Udder Health Lab
11 a.m. – Milk Quality from a Processor's Perspective, Tom Berry, vice president of quality assurance, Associated Milk Producers Inc.
Noon – Resource Update: Milker Training Program, Jennifer Bentley, ISU Extension and Outreach dairy field specialist
12:15 p.m. – Lunch
1 p.m. – Strategies for Selective Dry Off Treatments, Erin Royster, University of Minnesota Udder Health Lab
1:30 p.m. – Roundtable Discussion
1:45 p.m. – Troubleshooting Mastitis in your Herd for Cleaner Milk, Derek Nolan, University of Illinois, dairy education and extension faculty specialist
2:45 p.m. – Sharing Strategies Producer Panel, moderated by Helen Korzec, Korzec Dairy Optimization, LLC owner
3:30 p.m. – Adjourn
Registration fees are $20 per person or $10 for students. Pre-registration is requested by Jan. 5 to allow for meal counts and materials. An RSVP is recommended, as seating is limited at the Brookings location. To register, visit the ISU Extension registration page at go.iastate.edu/GH5TYT.
I-29 Moo University represents a collaboration of land-grant university Extension specialists from Iowa, Minnesota, Nebraska and South Dakota and representatives from the dairy industry with complementary expertise and knowledge of dairy production and management in the region.
This year's sponsors are LAY Video Sales, Connor AgriScience, Advanced Comfort Technology Inc., Agropur and TransOva Genetics.
For more information, contact Heidi Carroll at Heidi.Carroll@sdstate.edu or 605-688-6623.