Focus on Ag: Emergency Relief Program to benefit livestock, crop farmers
Kent Thiesse
Farm Management Analyst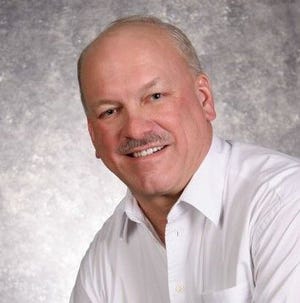 Recently, the U.S. Department of Agriculture announced the revised Emergency Relief Program that will provide approximately $6 billion dollars to commodity and specialty crop producers that were impacted by drought and natural disasters during the 2020 and 2021 growing seasons. The ERP program, which is very similar to the former WHIP+ program, will be administered through local Farm Service Agency offices. The funding for the ERP program came as part of a $10 billion Ag Relief Bill passed by Congress in 2021 to address losses from drought, hurricanes, wildfires, winter storms, etc. in 2020 and 2021.
USDA will administer the ERP payments in two phases, which will cover losses to crops, trees, bushes and vines, resulting from natural disasters in 2020 and 2021. Here are the details:
Phase #1 ERP Payments
ERP eligibility: Eligible crops include all crops covered by federal crop insurance or the NAP insurance programs. Eligible crop losses for 2020 and 2021 include the following:

Excessive wind damage resulting from a derecho, such as the derecho storm in Iowa in 2020.
Damage from hurricanes, tornadoes, and other severe storm events.
Damage from flooding and excessive rainfall.
Damage from blizzards and Winter storms.
Crops losses in counties that had a D3 drought rating or a D2 drought rating for eight consecutive weeks, as rated by the U.S. Drought Monitor. Eligible counties for drought assistance can be found at the following websites, based on year: 2020 and 2021.
The counties eligible for 2021 ERP payments from drought include most counties in North and South Dakota, and a large number of counties in Iowa, Minnesota and Nebraska. Several counties in North and South Dakota, Iowa, and Nebraska also qualify for 2020 ERP payments from drought; however, the only county in Minnesota that is listed as eligible for 2020 is Rock County.

Application process: In order to streamline the ERP application process, FSA offices are sending out pre-filled application forms to eligible producers that already have 2020 and 2021 crop insurance and NAP data on file. The form includes ERP eligibility requirements and payment information. Receiving the form does not automatically guarantee an ERP payment, as producers will still need to return the completed and signed ERP application form to their local FSA office. In addition to the ERP application form, there are several other FSA forms that are required to also be on file at the local FSA office.
Payment calculations: Phase #1 ERP payments will be calculated on the basis of a producer's crop loss in either 2020 or 2021 from all eligible causes. For crops covered by crop insurance, the final revenue guarantee will be factored as follows, based on the insurance coverage levels, to calculate ERP payments:

80% or higher crop insurance policy — ERP factor of .95
75-79 % crop insurance policy — ERP factor of.925
70-74% crop insurance policy — ERP factor of .90
Catastrophic insurance policy — ERP factor of .75

The crop value (final yield x harvest price) and the crop insurance indemnity payments received will then be subtracted from the adjusted ERP guarantee, The ERP payment eligibility will then be factored by 75% (.75) for the initial Phase #1 payment, in order to make sure that there is adequate funding to cover payments for all Phase #1 ERP requests. Beginning or limited resource producers, veterans, or those deemed to be "socially disadvantaged" will have their ERP payment eligibility increased by 15%.
· Producers receiving ERP payments must adhere to the established USDA payment limits and AGI limits for the ERP program, as well as to total farm program payment limits for a given program year.
Phase #1 ELRP Payments for Livestock Producers
Phase #1 of the Emergency Livestock Relief Program (ELRP) is to provide payments to livestock producers that faced increased supplemental feed costs as a result of forage and feed losses due to drought, wildfires, etc. in 2021. (Losses incurred in 2020 are not eligible for the ELRP program.)
For Phase #1 of ELRP, only those producers that qualified for the Livestock Forage Disaster Program (LFP) in 2021 will be eligible for ELRP payments. FSA will base ELRP payment calculations off the LRP data that has already been submitted, provided that the 2021 LFP application was approved.
The ERLP payments will be based on the 2021 calculated LFP payment, which will be factored by 90% (.90) for beginning, limited resource, and socially disadvantaged farmers and ranchers, as well as veterans. The ELRP payments will be factored by 75% (.75) for all other livestock producers.
Phase #2 ERP and ELRP Payments
Thus far, USDA has only released eligibility requirements and payment details for Phase #1 of the ERP and ELRP programs. Details for Phase #2 of both programs will be announced at a later date.
Phase #2 of the ERP and ELRP programs will be used to fill the gaps and cover losses for producers of crops and livestock that were not covered by traditional USDA programs such as federal crop insurance, NAP or LFP. Once the payment process has been completed for Phase #1 of the ERP and ELRP programs, any remaining funds will be utilized to cover the gaps that were identified for Phase #2 of the two programs.
For more information or questions on the ERP or ELRP program details and payments, contact your local FSA offices.
Special Minnesota Drought Relief Program
Eligible livestock and specialty crop producers in Minnesota will be able to apply for up to $7,500 per farm through the "Agricultural Drought Relief Program" (ADRoP) being offered by the Minnesota Department of Agriculture (MDA).
The Minnesota State Legislature recently authorized up to $8.1 million for the ADRoP program, in order to reimburse eligible producers for appropriate drought-related expenses that were incurred from June 1, 2021 through May 23, 2022. All counties in Minnesota are eligible for the ADRoP program except Goodhue, Rice, Wabasha, and Winona counties.
Applications for the ADRoP program are expected to begin in mid-June and last for about 10-12 days. More details on the ADRoP program eligibility and payments are available on the MDA website.
Changes for expiring CRP Acres
USDA recently announced that that any landowners with Conservation Reserve Program (CRP) contracts that are expiring on September 30, 2022 can terminate their CRP contracts early without any financial penalty. The expiring CRP contracts can be terminated at the end of the 2022 "primary nesting season".
The end of the "primary nesting dates" ranges from July 1 in Texas to September 15 in North Carolina. The nesting ending date in Minnesota, Iowa, Wisconsin, North and South Dakota is August 1, while the ending date is July 15 in Nebraska, Kansas, and Montana. USDA has a listing for the dates of the "primary nesting seasons" in all states.
USDA is allowing the expiring CRP contracts to be terminated early and without penalty to allow producers adequate time to prepare the soils for Fall seeded crops, such as winter wheat. The move is part of the U.S. effort to help mitigate potential global food supply chain issues that have emerged due to the impacts from the Russian invasion of Ukraine, as well as very tight global grain supplies.
It is estimated that about half of the 3.4 million CRP acres that are expiring in 2022 will be eligible for this option. The balance of the expiring CRP acres will likely remain in CRP or other programs.
For additional information contact Kent Thiesse, farm management analyst and senior vice president, MinnStar Bank, Lake Crystal, Minn., at 507-381-7960 or kent.thiesse@minnstarbank.com.