Focus on Ag: Midwest farmers benefited from planting late, but crop conditions still mixed
Kent Thiesse
Farm Management Analyst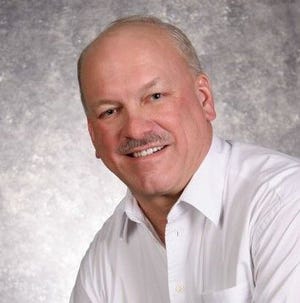 In much of the Upper Midwest, the 2022 growing season started out later than normal, with cool temperatures and very wet soil conditions delaying the initiation of spring planting. The areas that were most severely impacted by the planting delays were North and South Dakota, as well as portions of western and central Minnesota.
In recent weeks, above-normal temperatures together with adequate soil moisture has allowed corn and soybeans in many areas of the Corn Belt to advance quite rapidly, including in Iowa, Nebraska and southern Minnesota. Many portions of North Dakota, as well as in central and northwest Minnesota, have continued to see the impacts of a late start to the 2022 growing season.
Some locations in the Midwest have had severe storms in recent weeks with large hail that has caused some crop damage. In addition, portions of central Minnesota received excessive rainfall on June 23-25, which also resulted in some property damage and crop loss.
The good news from the adequate amounts spring and early summer rainfall in many areas of the northern Corn Belt is that it has helped improve the drought status of the region, especially in North and South Dakota.
However, some very dry conditions have developed in other portions of the primary corn and soybean production areas of the Midwest. Above-normal temperatures and very strong winds have rapidly dried out topsoil moisture in some areas of the Midwest.
Certainly, a continuation of the very dry conditions could have a more serious impact of the 2022 corn crop in these areas if the dryness continues into early July, when corn is approaching the tasseling and pollination period.
The most severe impacts from drought conditions in corn occur from about 10 days prior to tasseling and pollination until about two weeks following. Much of the corn in the central and western Corn Belt, including Iowa, Nebraska and southern Minnesota, will be entering that critical stage by the second week of July. This makes receiving beneficial rainfall in the next one to two weeks extremely important in these areas.
There can be some yield loss in drought stressed corn earlier in the growing period as well; however, it is usually not as significant if adequate rainfall is received prior to tasseling and silking. Soybeans tend to have a much wider window to withstand drought stress than corn. Drought stress in soybeans becomes much more critical as the plants approach the pod setting and seed filling stage in late July and early August.
Rainfall this past weekend was very widespread across the drier areas in the southern third of Minnesota, as well as in portions of Iowa, Nebraska, South Dakota and other states, with mainly small precipitation totals at most locations.
The University of Minnesota Research Center at Waseca did not report any rainfall this past weekend and has not recorded any precipitation since June 15; however, crop conditions at Waseca have maintained quite well due to the 4.15 inches of rainfall received during the first half of June.
By comparison, the U of M Southwest Research Center at Lamberton has not received any rainfall since June 16 and has received only .4 inches of total precipitation for the month as of June 27. The corn crop in some areas of southwest and portions of western south-central Minnesota are beginning to show some stress from the prolonged dry conditions.
Measuring corn growth
For generations, the standard measure for corn growth was "knee-high by July 4th", which meant that the corn plant should be able to produce a crop for that year. Of course, most farmers a couple of generations ago had far different corn hybrids and much lower yield goals for their corn than do the farmers in 2022.
In today's corn production, "waist-high" or higher corn by July 4th is a more typical goal, which has resulted in some very good corn yields in most areas of the Upper Midwest in recent years. Most corn in Southern Minnesota and Northern Iowa that was planted by mid-May should easily exceed the old-time standard of "knee-high" by July 4th, with some corn exceeding "waist-high". Some of the very late planted corn in northern portions of Minnesota and North Dakota may struggle to reach "knee-high" by July 4th.
Corn and soybean development in most areas of southern Minnesota and northern Iowa appear to be near normal for late June, due to the above average temperatures in June being able to compensate for the later than normal planting dates. The accumulation of "growing degree units" (GDU's) is an important measurement of crop development. The total GDU accumulation at the U of M Southern Minnesota Research Center from May 1 through June 22, 2022, was 754 GDU's, which is about 5% ahead of normal and is a very good recovery since late May, when GDU accumulation was over 25% below normal. The 2022 GDU accumulation compares to 860 GDU's in 2021, 786 in 2020 and only 633 in 2019 on a similar date.
Crop progress
Based on the June 20 weekly USDA Crop Progress Report, 65% of the corn crop and 64% of the soybean crop in Minnesota was rated "good-to-excellent", which compares to near 50% "good-to-excellent" ratings in late June 2021.
Iowa's "good-to-excellent" corn and soybean ratings on June 20 exceeded 80%, which is well above similar ratings in 2021.
In drought-stricken North and South Dakota, the 2022 corn "good-to-excellent" ratings were 69% and 79% respectively, which is more than double the favorable corn ratings in both states in late June 2021.
The 2022 "good-to-excellent" corn ratings on June 20 were at 68% in Nebraska, 82% in Wisconsin, 70% in Indiana and 71% in Illinois, which were all near or above 2021 levels on a similar date.
Nationally, 70% of the U.S. corn crop and 67% of the U.S. soybean crop was rated "good-to-excellent" on June 20, which has declined slightly in recent weeks. The higher crop ratings in 2022 exceeded the ratings of 65% for corn and 60% for soybeans on approximately the same date in 2021. Only 6% of the U.S. corn and soybean crop were rated "poor-to-very poor" as of June 20, which is similar to data from last year.
In early June, approximately 20 million crop acres in the U.S. remained to be planted, primarily in North Dakota and the Northern half of Minnesota. By June 20, only 3% of the soybeans in Minnesota and 8% of the soybeans in North Dakota remained to be planted. The final numbers for planted crop acres and prevent plant acres will likely not be known until the June 30 USDA report for planted crop acres and the Farm Service Agency (FSA) on reported prevent plant acreage later in July.
It appears that in 2022 many farmers continued planting corn and soybeans well past the final dates for full crop insurance coverage of May 25 or 31 for corn and June 10 for soybeans, rather than taking prevent plant payment of 55% of the crop insurance guarantee for corn and 60% of the guarantee for soybeans.
The main incentive to continue crop planting this year was the current strong harvest Chicago Board of Trade (CBOT) crop prices of near $7.00 per bushel for December corn futures and over $14.00 per bushel for November soybean futures.
By comparison, in the very late planting year of 2019, there was nearly 20 million prevent plant acres, with many farmers accepting the prevent plant crop insurance payment rather planting a crop very late. The 2019 mid-June CBOT harvest prices were near $4.50 per bushel for corn and near $9.00 per bushel for soybeans, which provided much less incentive to continue planting as compared to this year.
Minnesota 2021 Drought Relief Program
Livestock and specialty crop producers in Minnesota have until July 6 to apply for the 2021 Agricultural Drought Relief Program (ADRoP), which was implemented by the Minnesota Department of Agriculture to reimburse Minnesota farmers for 2021 drought-related losses. Eligible producers can be reimbursed up to $7,500 for drought-related expenses that occurred from June 1, 2021 through May 23, 2022. All counties in Minnesota are eligible for the ADRoP program except Goodhue, Rice, Wabasha and Winona. For more information on the ADRoP program, go to the following website: https://www.mda.state.mn.us/droughtrelief.
Dominik Dausch is the agriculture and environment reporter for the Argus Leader and editor of Farm Forum. Follow him on Twitter and Facebook @DomDNP and send news tips to ddausch@gannett.com.