Focus on Ag: Today's high crop prices makes future conservation unappealing without incentives
Kent Thiesse
Farm Management Analyst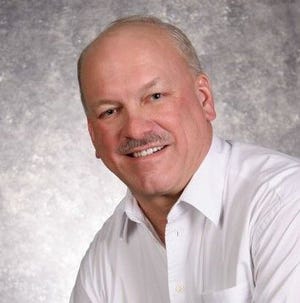 The Conservation Reserve Program (CRP) has a long history of promoting conservation practices and farmland stewardship in the United states. The CRP was established in December of 1985 as part of the 1985 Farm Bill and has remained part of every Farm Bill since that time.
The maximum acreage and primary goals of the CRP have changed over the years; however, the CRP has remained the centerpiece of the conservation title every time a new Farm Bill has been written. Many experts are now wondering what adjustments may be made to the CRP when the next Farm Bill is completed in 2023 or beyond.
The initial goal of CRP was to reduce soil erosion on highly erodible cropland and to help curb the over-production of farm commodities. Secondary objectives of CRP included improving water quality, fostering wildlife habitat and providing income support to farmers.
More recently, the CRP has been identified as a valuable tool through the federal government as a method to promote "carbon sequestration" on working farmland. Currently, getting farmland enrolled into the CRP is being challenged by very positive economic returns from crop production and by tight grain supplies worldwide, as well as by higher cash rental rates for farmland.
Current CRP enrollment status
As of April 30, 2022, there were a total of just over 22 million acres enrolled in the CRP, which is about 3.5 million acres below the maximum level of 25.5 million acres for 2022 that was established in the last Farm Bill. Of the total CRP acres, approximately 10.2 million acres are enrolled under a General CRP contract, 6.8 million acres in Continuous CRP, just under 3.9 million acres enrolled in the grassland program, and the balance of the acres in CREP, wetlands and other special CRP initiatives.
There are nine states that have over or near 1 million acres currently enrolled in CRP as of April 2021, mainly in the Upper Midwest and Plains regions. CRP acres enrolled in these states include Texas (2.3 million), Colorado (2.0 million), South Dakota (1.8 million), Kansas (1.7 million), Iowa (1.7 million), Nebraska (1.5 million), North Dakota (1.2 million), Washington (just over 1 million acres) and Minnesota (just under 1 million acres).
CRP acreage in many of these states has dropped considerably in recent years. Given the current challenge to get more acres enrolled into the CRP, one concern is the rather large number of CRP contract acres that will be expiring in the next couple of years. CRP contracts will expire on nearly 4 million acres on September 30, 2022 plus an additional 2 million acres in 2023.
A general CRPP sign-up was held earlier this year, in which the U.S. Department of Agriculture accepted nearly 20,000 CRP contracts representing just shy of 2.1 million acres into the CRP starting October 1, 2022. This represented approximately 87% of the CRP contracts and 90% of the acreage that was offered by landowners in the latest CRP sign-up period.
Only about half of the CRP acres that are expiring in 2022 were re-enrolled into the CRP during the 2022 sign-up. The balance of those acres, over 1.7 million acres, will likely be returned to crop production in 2023. The data for the 2022 CRP sign-up period indicated that 75-100% of the expiring CRP acreage was not offered for re-enrollment in 2022 in southern and western Minnesota and Iowa as well as in eastern North and South Dakota and northeast Nebraska.
Economic challenges for the CRP
The dilemma that arises for the CRP is that current farm economics tend to counteract enrollment into the CRP.
As a result of the 2018 Farm Bill, expiring CRP acres in 2022 could only receive a maximum of 85% of the average county cash rental rate, based on USDA data, compared to 100% of the average rate when the land was originally enrolled into the CRP. At the same time, crop producers in many areas of the Midwest experienced a strong profit year in 2021 and will likely have solid profit margins again in 2022.
Based on the 2021 South Central College Farm Business Management (FBM) Summary for just under 1,600 farms in southern and west-central Minnesota, the average net return on owned farmland over direct expenses for seed, fertilizer, chemicals, fuel, labor, repairs, property taxes and farm machinery costs was a gain of $420 per acre for corn and $340 per acre for soybeans. The average return above all direct and overhead expenses on cash rented land, including an average cash rental rate of $225 per acre was a gain of $315 per acre for corn and $230 per acre for soybeans.
Based on the 2021 FBM Summary data, non-farm landowners that chose to rent out their land to farm operators received the following average cash rental rates in 2021:
Approximately $230 per acre in south-central Minnesota
Approximately $225 per acre in southeast and southwest Minnesota
Approximately $185 per acre in west-central Minnesota
Cash rental rates for 2022 are likely 10-15% higher than 2021 rental rates in most areas of southern and west-central Minnesota. Cash rental rates could potentially increase even higher in 2023, if the strong grain prices and favorable profit margins for corn and soybeans continue into the fall.
According to USDA data, the average 2021 CRP rental rates in those same regions of Minnesota were:
South-central Minnesota = $214 per acre
Southeast Minnesota = $196 per acre
Southwest Minnesota = $202 per acre
West-central Minnesota = $169 per acre
Based on the 2021 FBM summary, the average direct and overhead expenses, including property taxes, to maintain CRP land ranged from $65 to $100 per acre in 2021. Having the farmland in CRP resulted in a much lower net return per acre than either having the land in crop production or renting the land out on a cash rental basis.
Obviously, there can be a lot of variation in these economic numbers from farm-to-farm across Southern and West Central Minnesota. However, the fact remains that the current strong profit margins in crop production and the higher land rental rates probably discourage some landowners from considering enrollment in the CRP. Due to the lower maximum CRP rental rates established by the last Farm Bill, it will be difficult to attract a significant number of CRP acres in the Midwest in the nest year or so.
Summary
The future of the CRP is likely to garner considerable discussion during the writing of the next Farm Bill. The CRP has a long and successful history of preventing soil erosion, improving water quality, enhancing wildlife habitat, and aiding in carbon sequestration.
While it may seem quite logical to utilize expansion of the CRP to reach further goals related to environmental stewardship and carbon sequestration, there could be some obstacles in accomplishing those goals.
Commodity prices for corn and soybeans are their highest levels in the last decade and farm profit levels have been very solid in recent years, which is also resulting in higher land rental rates in many areas. This makes it difficult to convince farmers and landowners to take farmland out of production to enroll in the CRP or to re-enroll some expiring CRP acreage, unless there are some added financial incentives.
For more information on the current CRP enrollment, expiring CRP acres and rental rates, landowners and farmers should contact their local USDA Farm Service Agency office or refer to the USDA CRP website at: fsa.usda.gov/crp.
For additional information contact Kent Thiesse, farm management analyst and senior vice president, MinnStar Bank, Lake Crystal, Minn., at 507-381-7960 or kent.thiesse@minnstarbank.com.