Focus on Ag: Questions and answers on FSA's 2023 farm program
Kent Thiesse
Farm Management Analyst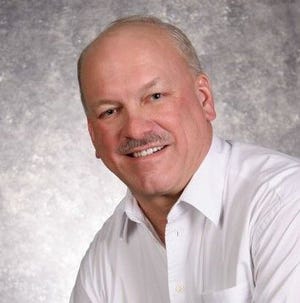 March 15 is the deadline to sign-up for the 2023 farm program at local USDA Farm Service Agency (FSA) offices throughout the U.S. Eligible producers are able to choose between the price-only "Price Loss Coverage" (PLC) and revenue-based "Ag Risk Coverage" (ARC) program choices. The ARC program choice includes both the county-yield based ARC-CO program choice and the ARC-IC program, which is based on farm-level yields.
Following are some of the common questions that have been raised regarding 2023 farm program sign-up and some potential answers:
Question: Do I need to sign-up for the 2023 farm program if I do not intend to change my PLC or ARC-CO choice from 2022?
Answer: Based on FSA guidelines and requirements, farm units will automatically remain with the same farm program option as 2022 if no farm program choice is made for 2023; however, producers would still need to enroll in the 2023 farm program by March 15, 2023, to remain eligible for program benefits. Farm operators need to complete FSA Form #866 to finalize both steps in the farm program enrollment process.
Q: At the current high price levels, should I automatically choose ARC-CO for corn?
A: The odds of receiving either a PLC or ARC-CO payment for 2023 are very low. The 2023 benchmark (BM) price for corn is $3.98 per bushel, while the 2023 PLC reference price is $3.70 per bushel. PLC payments begin at a final MYA price below $3.70 per bushel, while potential 2023 ARC-CO payments are dependent on final 2023 county average yields. At a final 2023 MYA price of $3.98 per bushel, the 2023 county yield would need to be 15 percent or more below the BM yield to initiate an ARC-CO payment. For example, if the county BM yield is 200 bu./A., the county yield needs to be 170 bushels per acre or lower for a 2023 ARC-CO payment. If the final 2023 county average yield is the same as the BM yield, the final 2023 MYA price needs to decline below $3.43 per bushel in order to initiate an ARC-CO payment. At a $3.43 per bushel final MYA price, there would be a $.27 per bushel PLC payment.
The final corn MYA price from 2014-2019 was $3.70 per bushel or lower, resulting in corn PLC payments from 2015-2019. The final 2020 and 2021 MYA prices were $4.53 per bushel (2020) and $6.00 per bushel (2021). The current 2022 MYA corn price estimate is $6.70 per bushel, which would be at the highest MYA price level since $6.89 per bushel in 2012. The PLC program does provide added corn price protection with potential PLC payments extending from $3.70 down to $2.20 per bushel.
Q: How do the current higher price levels affect the farm program decision for soybeans and wheat ?
A: Soybeans: The 2023 soybean benchmark price is $9.57 per bushel and the MYA price needs to drop below $8.40 per bushel to initiate 2023 PLC payments. The MYA price did not drop below $8.40 per bushel from 2014-2021 and will not drop below that level for the 2022 marketing year. There has never been a soybean PLC payment since the PLC program was initiated in 2014. The final county yield for 2023 will likely need to be 15 percent or more below the 2023 county BM yield to initiate a 2023 soybean ARC-CO payment, which equates to a 2023 county average yield decline of 7-10 bushels or more per acre in most counties. Given the current soybean price projections, the 2023 farm program choice probably leans toward ARC-CO in most instances; however, the odds of a 2023 ARC-CO payment are low.
Wheat: Both the 2023 PLC reference price and the ARC-CO BM price for wheat are $5.50 per bushel. The final wheat MYA price was below $5.50 per bushel from 2015-2020, with substantial PLC payments earned in many of those years; however, the 2021 MYA price was $7.63 per bushel and the current projected MYA price for 2022 is $9.00 per bushel. Generally, wheat producers have tended to favor the PLC program over the ARC-CO program due to the favorable PLC payments from 2014 to 2021; however, at this point the odds of a 2023 PLC or ARC-CO payment are quite low.
Q: Are there situations where ARC-IC might be a favorable farm program choice ?
A: The ARC-IC program utilizes the same BM price and final MYA price as the ARC-CO program; however, ARC-IC is based on farm-level yields rather that the county BM and final yields. The ARC-IC program must be applied to all covered commodities on a given FSA farm unit, and all farm units in a State that are enrolled in ARC-IC are considered together in one ARC-IC calculation. In addition, ARC-IC payments are paid on only 65 percent of crop base acres, compared to payments on 85 percent of base acres for PLC and ARC-CO payments, which tends to limit instances where ARC-IC is a favorable farm program option. However, there may be situations on individual farm units that are being planted to a single crop in 2023 where ARC-IC might be a consideration, especially in areas that may be impacted by drought this year.
Q: How is the "Market Year Average" (MYA) price determined?
A: All 2023 PLC and ARC-CO payments for corn and soybeans will be based on the market year average (MYA) price from September 1, 2023, through August 31, 2024, which means that the current high price levels may not impact the final 2023 MYA prices. The MYA price is a monthly average farm-level price from throughout the U.S. that is "weighted" for the volume of bushels sold each month. The 2023 MYA price marketing year for wheat and small grains runs from June 1, 2023, through May 31. 2024.
Q: Does "Supplemental Coverage Option" (SCO) insurance coverage impact farm program decisions?
A: Yes, in some instances. The SCO coverage is an "add-on" option to traditional Federal crop insurance that is only available with the PLC farm program choice and not with ARC-CO or ARC-IC. The federal government subsidizes 65% of the premium for SCO coverage, so farm-level premiums are quite reasonable, which may make SCO a viable option for producers that choose the PLC farm program option. SCO allows producers to purchase additional county-level crop insurance coverage up to a maximum of 86 percent coverage, so it can be a very attractive insurance option for producers that typically utilize 75 or 80 percent for their revenue protection (RP) crop insurance coverage. The "Enhanced Coverage Option" (ECO) crop insurance option provides additional area-based insurance coverage from 86 percent up to 90 or 95 percent coverage, utilizing county yields similar to SCO coverage. The purchase of ECO coverage is available with selection of either the PLC or ARC-CO farm program choice. Check with a crop insurance agent for details on SCO and ECO insurance coverage and premium costs.
Q: Where can I find some good PLC/ARC-CO calculators to assist with the farm program decision?
A: Following are links to some very good farm program calculators that allow for comparison of potential PLC and ARC-CO payments at various final 2023 MYA prices and various final 2023 county yields:
North Dakota State University: https://www.ag.ndsu.edu/farmmanagement/farm-bill
Kansas State University: http://www.agmanager.info/ag-policy/2018-farm-bill
Iowa State University: https://www.extension.iastate.edu/agdm/
University of Illinois FarmDoc website: https://farmdocdaily.illinois.edu/category/areas/agricultural-policy/farm-bill
Q: Are there some other good farm program resources?
A: The official farm program details and information is available on the FSA farm program website at https://www.fsa.usda.gov/programs-and-services/arcplc_program/index.
For additional information contact Kent Thiesse, farm management analyst and senior vice president, MinnStar Bank, Lake Crystal, Minn., at 507-381-7960 orkent.thiesse@minnstarbank.com.